The AR-15 is one of the most controversial weapons in America. Lightweight and easily customizable AR-15 style weapons have always been popular among gun owners. But this interest has skyrocketed in popularity in recent years, taking center stage at gun ranges and shooting competitions across the country. Advocates say the weapons are a symbol of freedom, and important for personal safety. Americans Are Arming Up With AR-15's faster than ever.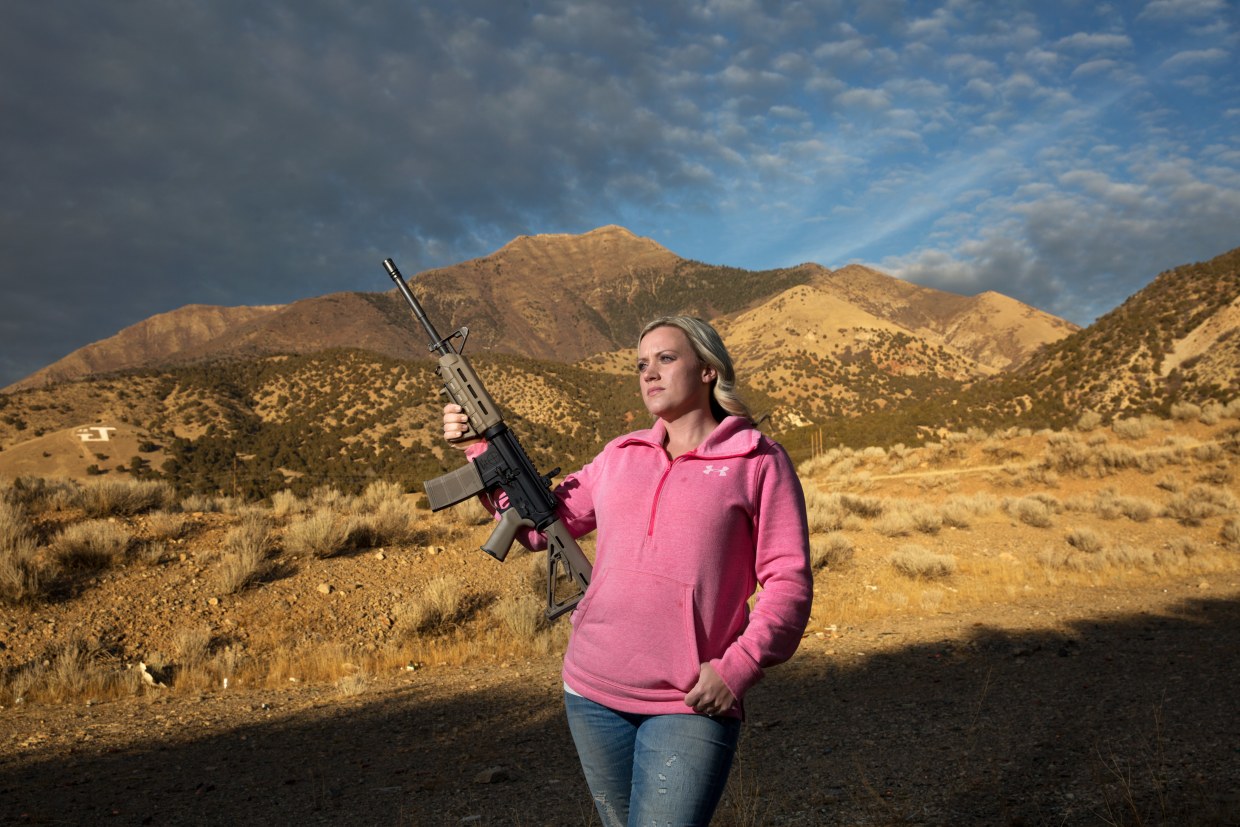 "I am smaller and less capable to handle violence, and a firearm is the great equalizer," said Dianna Muller founder of the DC Project, which advocates for firearm education. "I go to bed comfortably and do not worry about it at all because I have an AR-15 beside my bed."
Back in 2018, there were an estimated 393 million civilian-owned firearms in the U.S., according to the Switzerland-based Small Arms Survey, a government-backed global organization. Back in 2020, there were about 20 million AR-15-style weapons in the country, according to the National Shooting Sports Foundation, a trade association.
Americans Are Arming Up With AR-15's
Firearm manufacturers have seen revenue surge, taking in about $1 billion from the sale of AR-15 style weapons in the past decade.
The weapons have been involved in a number of "mass" shootings, including at an elementary school in Uvalde, Texas, earlier this year that killed 19 children and 2 teachers. Critics argue the weapons are aggressively marketed by gun companies targeting at-risk young males.
In an effort to stem the flow of mass shootings, the U.S. House of Representatives last month passed legislation that would ban what they term "assault weapons". That measure is likely to face defeat in the Senate.
So what's behind the popularity of the AR-15? There are a lot of reasons people love their AR-15 semiautomatic rifles, and it doesn't much matter to them what the haters say. For some, the gun is a tool, a finely tuned machine that can cut down an animal or intruder, or pierce a distant target, with a single precise shot. For others, it is a toy, a sleek beast of black plastic and metal that delivers a gratifying blast of adrenaline.
And for many, it is a symbol, the embodiment of core American values — freedom, might, self-reliance.
"There are very few things that serve such a great form and function, and look cool," said Daniel Chandler, 26, an AR-15 owner here in suburban Maryland. When he takes his AR out of its case at a shooting range, he smiles like he just unwrapped a gift. "There are few things you'll find that are wonderfully appealing to look at, wonderful exercises in mechanical engineering, and that could save your life."
This is the side of the AR-15 that many don't see, or ever consider.
Americans Are Arming Up With AR-15's
Because an AR-15, or a variant, was reportedly used in several mass shootings — including Aurora, Colorado; Newtown, Connecticut; San Bernardino,California; Sutherland Springs, Texas; Las Vegas and Parkland, Florida, in which a total of 154 people were killed — this civilian sibling of a military assault rifle is an exceptionally polarizing product of modern American industry. The AR-15 and its semiautomatic cousins — they shoot one round for each pull of the trigger ─ incite repulsion among those who see them as excessive, grotesque and having no place on the civilian market.
It is the focus of multiple attempts at prohibition, which in turn has prompted people to run out and buy more. Such "panic buying" drove sales of AR-15s to record levels during the presidency of Barack Obama and the 2016 presidential campaign. Gun merchants say some buyers are also driven by a fascination with a weapon used in notoriously heinous crimes.
Devotees say the AR-15 has been wrongly demonized (me included), arguing that the vast majority of owners never use it in a crime, and that despite the rifle's use in mass shootings, it is responsible for a very small proportion of the country's gun violence.
Thanks to that ardent following, and shrewd marketing, the AR-15 remains a jewel of the gun industry, the country's most popular rifle, irreversibly lodged into American culture.
If YOU want an AR-15, or any other type of firearm. Reach out to Rob at Arch Angel Company LLC. He'll hook you up with any assortment of armament you need. From stock hand guns to custom made AR-15's and more!!!
Gun Tactics is dedicated to providing you with the very best Gun & Tactics News, Info And Media.